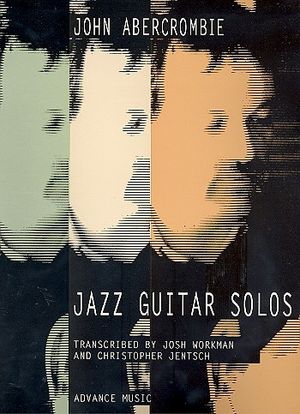 Jazz Guitar Solos
by John Abercrombie 
Transcribed by Josh Workman
and Christopher Jentsch 
Published by Advance Music (Rottenburg/N., West Germany ©1993)
This book is probably close to being out of print. Josh did most of the work for this book but I did contribute transcriptions of two inspiring solos: 
Stella by Starlight
John Abercrombie / Marc Johnson / Peter Erskine 
This is a live album of a concert I attended at Nightstage in Boston in the late '80s. 
My Foolish Heart - Peter Erskine 
I took this off an Erskine solo record that featured the same trio.